Craig Crossland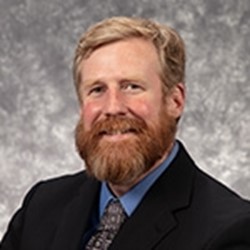 Rev. Basil Moreau, C.S.C. Department Chair, Professor
Management & Organization
574-631-0291
102D Mendoza College of Business
Biography
Background
Publications
Note: Craig will be away from Notre Dame on a Leave of Absence between July 2021 and June 2022

Craig Crossland is the Rev. Basil Moreau, C.S.C. Department Chair and Professor of Management & Organization at the University of Notre Dame. He received his Ph.D. from the Pennsylvania State University. Craig's research is in the area of strategic management, with a focus on senior executives and their effects on organizational outcomes. His work has been published in a range of outlets, including Academy of Management Journal, Management Science, Organization Science, Organizational Behavior and Human Decision Processes, and Strategic Management Journal. He is a past associate editor at the Strategic Management Journal and a past chair of the Strategic Leadership & Governance interest group of the Strategic Management Society. Before entering academia, Craig worked as a physical therapist and in product development within the medical device industry. Craig is married to Theresa Foley, who is an assistant director of Notre Dame's ESTEEM graduate program; they have a young son, Patrick. Although Craig is a fan of college football, has some Irish heritage, and possesses a thick red beard, he maintains that any resemblance to the Notre Dame mascot is entirely coincidental.
Education
Ph D, Pennsylvania State University, U.S.A.
MBA, University College Dublin, Ireland
B.Phty, University of Queensland, Australia
Areas of Expertise
Strategic Leadership
Corporate Governance
Behavioral Strategy
Executive Characteristics and Experiences
Executive Succession
CEOs/Boards/Top Management Teams