Timothy Bohling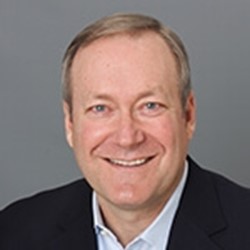 Chief Marketing and Graduate Enrollment Officer, and Teaching Professor
Marketing
574-631-0641
234 Mendoza College of Business
Biography
Background
Publications
Timothy Bohling joined the University of Notre Dame as Teaching Professor of
Marketing and Chief Marketing Officer at Mendoza College of Business in 2019. Prior to
joining Mendoza, he was a Marketing Professor of Practice and the Chief Marketing and
Communications Officer at Robinson College of Business, Georgia State University.
Professor Bohling is an accomplished global business leader, teacher and scholar,
having held several Vice President and C-Suite positions leading marketing
transformation and entrepreneurial business building at IBM, HCL Technologies,
Stratasys, and Georgia State University while concurrently publishing several research
papers in top scholarly journals. He is the founder of a marketing consulting company
dedicated to elevating the growth and greatness of his clients.
Education
Executive Doctorate in Business, Georgia State University
MBA, University of Houston
BBA, University of Houston
Areas of Expertise
Digital Marketing
Marketing Strategy
Customer Relationship Management
Customer Lifetime Value
Innovation Adoption
Decision Modeling
Teaching
Strategic Marketing
Digital Marketing
"Predicting Purchase Timing, Brand Choice, and Purchase Amount of Firm Adoption of Radically Innovative Information Technology", (With V Kumar, R Shah), Service Science, 2, 2013
"CLV: Managing Customer Lifetime Value", (With V Kumar, R Venkatesan, D Beckmann), Marketing Science, 4, 2008
"Optimal Customer Relationship Management Using Bayesian Decision Theory: An Application for Customer Selection", (With R Venkatesan, V Kumar), Journal of Marketing Research, 4, 2007
"CRM implementation: Effectiveness issues and insights", (With D Bowman, S LaValle, V Mittal, G Ramani, R Varadarajan, ), Journal of Service Research, 2, 2006
"Customer lifetime value approaches and best practice applications", (With V Kumar, G Ramani), Journal of Interactive Marketing, 3, 2004
"Antecedents and consequences of relationship intention: Implications for transaction and relationship marketing", (With V Kumar, R Ladda), Industrial Marketing Management, 8, 2003