Patrick Berrigan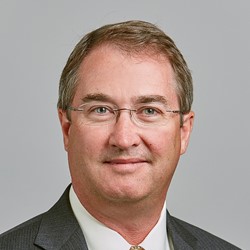 Adjunct Assistant Teaching Professor
Accountancy
574-631-7324
318 Mendoza College of Business
Patrick Berrigan is an International Tax Services partner. He has recently been appointed as the Chief Operating Officer for PwC Labs, a new division within PwC helping standardize and automate the firm's internal and client-facing service delivery and solutions, while increasing the digital capabilities of the staff. Until his recent appointment, Patrick led the Greater Texas Market's Global Structuring practice which houses the firm's ITS, M&A and Transfer Pricing offerings. He was also the ITS West Region Service Coordinator. Patrick led the firm's internal integration of our U.S. and Mexican tax practices. Patrick joined PwC in 1983 in our Chicago office. In 1988, he helped establish the firm's International Tax Services practice in St. Louis. He was admitted to the partnership in 1996 and transferred to the Houston office in 1998.
Patrick has specialized in international taxation since 1983 focusing on the international tax needs of both U.S. and foreign-based companies. Given the client base in Texas, Patrick devotes a majority of his time serving energy related companies within the drilling, manufacturing, oilfield service, exploration and production, accommodations and other energy related industries. He also has several clients in the high tech and engineering sectors. Patrick has been a leading tax professional assisting U.S. based companies undertake redomiciliation transactions as well as subsequent "out-from-under" or asset extraction planning. Patrick has assisted clients invest and expand their operations overseas; establish their foreign holding and treasury centres; U.S. inbound leasing strategies; entrepreneur/principal structures; host country tax minimization structures; and cash repatriation planning. Patrick founded our firm's solutions strategy group focusing on Overall Foreign Losses (OFL) and interest expense apportionment planning.
Pat has a Bachelor's degree in Accounting from University of Notre Dame, and a Master's of Science in Taxation from DePaul University. He is a member of the AICPA, the Missouri State Board of Accountancy, and the Texas State Board of Public Accountancy.