Brittany Solomon (Hall)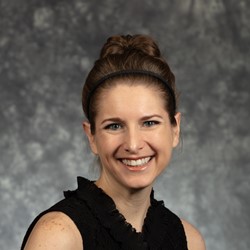 Thomas A. and James J. Bruder Assistant Professor of Administrative Leadership
Management & Organization
574-631-5395
346 Mendoza College of Business
Biography
Background
Publications
Brittany Solomon is an assistant professor in Mendoza's Management & Organization Department. She received her Ph.D. in Social-Personality Psychology from Washington University in St. Louis. Professor Solomon's primary research interests are broadly centered around individual differences, perceptions, and social influence. Her work has appeared in top journals such as Journal of Personality and Social Psychology, Psychological Science, Organization Science, Academy of Management Journal, Journal of Applied Psychology, and Personnel Psychology.
Education
Ph D, Washington University in St. Louis
MA, Washington University in St. Louis
BA, University of Arizona
Areas of Expertise
political ideology and sociopolitical spillover
identity and social perception
bias suppression
individual differences and partner effects
"When (Non)Differences Make a Difference: The Roles of Demographic Diversity and Ideological Homogeneity in Overcoming Ideologically Biased Decision-Making", (With Brittany Solomon, Matthew Hall), Organization Science - Accepted (awaiting publication)
"A randomized, controlled trial of acceptance and commitment therapy and cognitive-behavioral therapy for chronic pain"
, (With Julie Wetherell, Niloo Afari, J. Sorrell, J. Stoddard, Andrew Petkus, D. Lehman, L. Liu, A. Lang, J. Atkinson),
Pain
, 152, 2011