Katie Swartz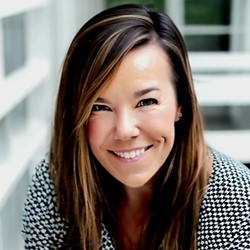 Adjunct Assistant Teaching Professor
Management & Organization
Katie Swartz is an Adjunct Assistant Teaching Professor in the Management & Organization Department. Her primary focus is teaching organizational strategy and executive management.
Katie is the Founder & CEO of Avant Strategy, which is a management consulting firm that provides strategy, operations, finance, marketing and M&A consulting services to Fortune 500 and private equity clients. She is a business transformation leader and executive advisor with 15+ years of experience leading large scale transformation projects and driving revenue growth for Fortune 500 and Private Equity executives. She has a diverse skill set with experience developing and implementing innovative strategies, launching new products, modernizing processes, executing on complex acquisitions and divestitures, improving financial performance and driving effective change management. Katie is an expert at defining organizational needs and developing strategies for global companies, with experience in markets throughout North America, Europe and Asia. Prior to founding Avant Strategy, Katie served as a management consultant in Deloitte's Strategy & Operations Practice and completed GE's Financial Management Program (FMP).
Throughout her career, Katie has served a number of high profile clients, including but not limited to Google, Microsoft, Broadcom, Arris, Walmart, GE, P&G, Pfizer, Merck, Allstate, Freddie Mac, Equifax, Delta Airlines, Willis Towers Watson, Warner Brothers Entertainment, Ingredion, USG, KKR (Private Equity) and Trive Capital (Private Equity).
Katie holds a BBA in Finance & Business Economics from the University of Notre Dame and a MBA in Strategy & Operations from the University of Michigan.
Education:
MBA, University of Michigan
BBA, University of Notre Dame