Melinda Evans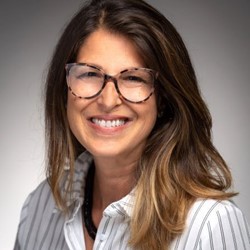 Associate Director of Career Services, MS Programs
Career Development
574-631-5575
528 Duncan Student Center
As the Assistant Director of Coaching and Operations on the Mendoza Graduate Programs Career Development Team, Mindy Evans supports Master of Science in Finance students as they take their first steps to embark on their career journey.
Instructing the program-specific Bridge to Success Course for MSF, students learn job search strategies that will serve them from the early fall recruiting season and throughout their career. In her former role as the department's Employer Relations Program Manager, she devised and implemented an employer segmentation model to facilitate deeper connections between employers and Mendoza's Specialized Masters program candidates seeking entry level full time roles.
Mindy also supports MS program events and alumni engagement helping students to leverage newly acquired networking skills. Her project management of the new mendoza-mscareer.nd.edu website has been an invaluable resource for the team and students alike.
Upon graduation from Ball State University, she earned her Bachelor of Science in International Finance, and spent just under two decades living and working in Chicago. Prior to her work at Notre Dame, Mindy worked at Merrill Lynch in Investment Banking and with Levi Strauss and Co. as a Project Manager. After returning to her hometown of South Bend to raise her four young children, she reentered the workforce at the University of Notre Dame and has worked in Human Resources and in Employer Relations with Meruelo Family Center for Career Development.
She and her husband Robbie married in 1996 and have four young adult children; two daughters Emily and Molly and twin sons Daniel and Michael.