Timothy Bohling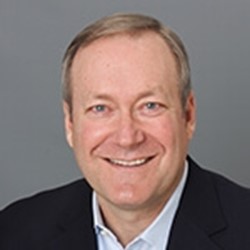 Teaching Professor
Marketing
574-631-0327
311 Mendoza College of Business
Biography
Background
Publications
Awards
Timothy Bohling currently serves as Teaching Professor of Marketing and previously also served as the Chief Marketing and Graduate Enrollment Officer at Mendoza College of Business.

Prior to joining the University of Notre Dame, he served as Marketing Professor of Practice and Chief Marketing and Communications Officer at George State University, Robinson College of Business. Professor Bohling is an accomplished global business leader, teacher, and scholar, having held several Vice President and C-Suite positions leading marketing transformation and entrepreneurial business building at IBM, HCL Technologies, Stratasys, and Georgia State University while concurrently publishing several research papers in top scholarly journals.

He is the founder of a marketing consulting company dedicated to elevating the growth and greatness of his clients.
Education
DBA, Georgia State University
MBA, University of Houston
BBA, University of Houston
Areas of Expertise
Digital Marketing
Marketing Strategy
Customer Relationship Management
Customer Lifetime Value
Innovation Adoption
Decision Modeling
"Testing Work–Life Theory in Marketing: Evidence from Field Experiments on Social Media", (With N Umashankar, D Grewal, A Guha), Journal of Marketing Research
"Elevating an institution's reputation with a meaningfully distinct brand narrative", (With Sol Sender), Journal of Education Advancement and Marketing, 6, 2022
"Predicting Purchase Timing, Brand Choice, and Purchase Amount of Firm Adoption of Radically Innovative Information Technology", (With V Kumar, R Shah), Service Science, 2, 2013
"CLV: Managing Customer Lifetime Value", (With V Kumar, R Venkatesan, D Beckmann), Marketing Science, 4, 2008
"Optimal Customer Relationship Management Using Bayesian Decision Theory: An Application for Customer Selection", (With R Venkatesan, V Kumar), Journal of Marketing Research, 4, 2007
"CRM implementation: Effectiveness issues and insights", (With D Bowman, S LaValle, V Mittal, G Ramani, R Varadarajan, ), Journal of Service Research, 2, 2006
"Customer lifetime value approaches and best practice applications", (With V Kumar, G Ramani), Journal of Interactive Marketing, 3, 2004
"Antecedents and consequences of relationship intention: Implications for transaction and relationship marketing", (With V Kumar, R Ladda), Industrial Marketing Management, 8, 2003
"James Dincolo Outstanding Undergraduate Professor Award", University of Notre Dame, 2022
"AMA Higher Education Marketer of the Year", American Marketing Association, 2021
"Favorite Business Professor of the Class of 2021", Poets & Quants, 2021