Edward Conlon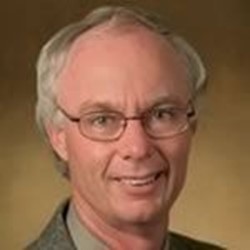 Emeritus Professor
Management & Organization
574-631-9295
360B Mendoza College of Business
Professor Edward J. Conlon is the Edward Frederick Sorin Society Chair in Management and the Faculty Director for the Notre Dame Deloitte Center for Ethical Leadership. He received his BS from The Pennsylvania State University and his MS and Ph.D. from Carnegie Mellon University. Prior to joining the faculty of the Mendoza College of Business in 1992, he served on the business faculties of The Georgia Institute of Technology and the University of Iowa. He served as the chairman of the management departments at both Iowa and Notre Dame and for 10 years as an associate dean of the Mendoza College.
Conlon's research and teaching specialty is the field of organizational behavior. Currently, he teaches courses on the practice and process of management consulting and on innovation and design thinking. He also teaches frequently in the Executive Programs of the Mendoza College, offering workshops on leading change, solving problems and design thinking. His research expertise lies primarily in the study of managerial and employee decision making processes. With colleague Professor Viva Bartkus, he co-authored Getting It Right (Jossey-Bass, 2008), a book describing effective values-based business problem solving methods. Most recently, he is turning his research attention to the question of how employees solve problems involving ethical dilemmas.
Conlon is a member of the Academy of Management and the Society of Business Ethics. He has served on the editorial boards of the Journal of Applied Psychology, Academy of Management Review and Academy of Management Journal. He served as Editor-in-Chief of Academy of Management Review from January 2000 through December 2002. His research work has been published in the journals listed, as well as several other well known publications in his field. He has received funding for his research from the National Science Foundation, the Department of Labor and the United States Air Force. For fun, Conlon likes to spend time with his family and on his favorite pastimes, which include exercising, sketching, pastel painting and a little golf now and then.
Education
Ph D, Carnegie-Mellon University
MS, Carnegie-Mellon University
BS, The Pennsylvania State University
Areas of Expertise
Organizational Design
Organizational Behavior
Decision Making
Conflict Management
Teaching
Organizational Consulting
Leadership