James Leady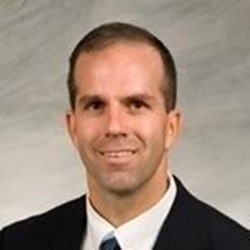 Associate Dean for Undergraduate Education, and Associate Teaching Professor
Finance
574-631-5540
102B Mendoza College of Business
Biography
Background
Publications
Jim Leady enjoys teaching economics courses in the undergraduate and graduate programs. He serves as associate dean for undergraduate education in Mendoza.
Leady serves as Co-Chair of the College Board's Advanced Placement (AP) Microeconomics Test Development Committee and on the leadership team for the annual AP Microeconomics Exam Readings.
Prior to joining Mendoza in 2006, Leady taught courses in public finance, labor economics, game theory, intermediate microeconomics, and principles of economics at Centre College in Danville, KY and at Washtenaw Community College in Ann Arbor, MI. Leady earned a PhD in Economics at the University of Michigan as well as an MA in Economics and a Certificate of Graduate Studies in Complex Systems. He graduated with a BS in Economics from West Point.
Leady continues to serve as a major in the US Army Reserve in the 766th Transportation Battalion. His most recent deployment was to Kuwait in 2015-2016.
Education
Ph D, University of Michigan
Certificate of Graduate Studies, University of Michigan
MA, University of Michigan
BS, United States Military Academy
Areas of Expertise
Agent-Based Economics
Experimental Economics
Editorial Boards
Editor & Editorial Board
College Board AP Microeconomics Test Development Committee
July 1, 2018

Teaching
Economic Analysis
Managerial Economics
Macroeconomic Analysis
"Emergent dynamics of extremes in a population driven by common information sources and new social media algorithms"
, (With N Johnson, P Manrique, M Zheng, Z Cao, J Botero, S Huang, N Aden, C Song, J Leady, N Velasquez, E Restrepo),
Scientific Reports
, 9, 2019