Mike Crant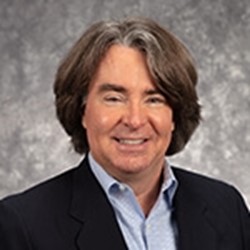 Mary Jo and Richard M. Kovacevich Professor of Excellence in Leadership Instruction
Management & Organization
574-631-6765
378 Mendoza College of Business
Biography
Background
Publications
Professor Mike Crant conducts research on workplace dynamics, focusing primarily on proactive personality and behavior at work. He is one of the creators of the proactive personality scale, the most frequently used measure of proactivity in the organizational literature. His research on proactive personality and behavior is well known. Crant is one of the most highly-cited scholars in both the Mendoza College of Business (top 5) and the University of Notre Dame (top 35). His recent work has studied the frequency and impact of proactivity in Asian cultures, including exploring how proactivity helped Chinese hospitals deal with the early days of the COVID-19 crisis.

Mike currently teaches courses in leadership, management, teams, and decision making to MBA and Executive MBA students. He has won teaching awards for both undergraduate and EMBA teaching. He has conducted numerous executive development seminars for companies worldwide, including Bayer, HSBC, LANXESS, Siemens, Donnelly, Mondeleze International, the Far Eastern Group, and Toro.

Mike earned BSBA and MBA degrees from the University of Florida and a Ph.D. in Organizational Behavior from the University of North Carolina at Chapel Hill. He has served many administrative roles during his thirty-plus years at the University of Notre Dame, including serving as Department Chair and a member of the Provost's Advisory Committee.
Education
BSBA, University of Florida
MBA, University of Florida
Ph D, University of North Carolina at Chapel Hill
Areas of Expertise
Proactive Personality and Behavior
Organizational Behavior
Impression Management and Self-Handicapping
Personality and Technology Use