Peter Easton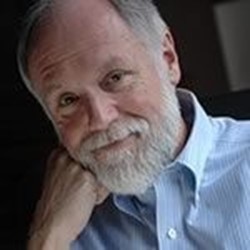 Director of the Center For Accounting Research and Education (CARE), Notre Dame Alumni Professor of Accountancy
Accountancy
574-631-6096
305A Mendoza College of Business
Biography
Background
Publications
Books
Awards
Easton is the Director of the Center for Accounting Research and Education, ND Alumni Professor of Accountancy, Editor in Chief of Accountability for a Sustainable World, and a principal at Chicago Partners LLC.

Professor Easton is the author of multiple books published by Cambridge Business Publishers.

He speaks at workshops and conferences worldwide.
Education
BS, Agricultural Science, University of Adelaide
BS, Economics, University of Adelaide
Diploma, University of New England
Diploma, University of South Australia
Ph D, University of California, Berkeley
Areas of Expertise
Corporate Valuation
Financial Statement Analysis
Sustainability
Editorial Boards
Editor & Editorial Board
The Accounting Review
September 30, 2021

Editor & Editorial Board
Accountability in a Sustainable World
September 21, 2021

Associate Editor & Editorial Board
Accounting and Finance
January 1, 2000

Ad Hoc Reviewer
Economic Enquiry
1997

Editorial Board Member
Journal of Accounting Research
January 1, 1997

Associate Editor & Editorial Board
Accounting and Business Research
January 1, 1995

Ad Hoc Reviewer
British Accounting Review
January 1, 1990

Ad Hoc Reviewer
Abacus
January 1, 1983

Ad Hoc Reviewer
Australian Journal of Management
January 1, 1983

Ad Hoc Reviewer
Econometrica
January 1, 1983

Ad Hoc Reviewer
Journal of Accounting and Public Policy
January 1, 1983

Ad Hoc Reviewer
Journal of Econometrics
January 1, 1983

Ad Hoc Reviewer
Journal of Empirical Finance
January 1, 1983

Ad Hoc Reviewer
Journal of Finance
January 1, 1983

Ad Hoc Reviewer
Marketing Science
January 1, 1983

Journal Editor
Review of Accounting Studies
July 1, 2003 - September 30, 2021

Journal Editor
Contemporary Accounting Research
January 1, 1998 - December 31, 2007

Ad Hoc Reviewer
Review of Financial Studies
January 1, 1983 - December 31, 2000

Associate Editor & Editorial Board
Accounting Review
January 1, 1988 - December 31, 1990

Ad Hoc Reviewer
Journal of Business
January 1, 1983 - December 31, 1990

"The Market Reaction to Bank Regulatory Reports", (With Brad Badertscher, Jeffery Burks), Review of Accounting Studies, 23, 2018
"Financial Reporting: An Enterprise Operations Perspective", Journal of Financial Reporting, 1, 2016
"Review of Recent Research on Improving Earnings Forecasts and Evaluating Accounting-based Estimates of the Expected Rate of Return on Equity Capital", (With Steven Monahan), Abacus, 52, 2016
"The Market Pricing of Other-than-Temporary-Imapirments", (With Brad Badertscher, Jeffery Burks), The Accounting Review, 89, 2014
"Dissecting Earnings Recognition Timeliness", (With Ryan Ball), Journal of Accounting Research, 51, 2013
"A Convenient Scapegoat: Fair Value Accounting by Commercial Banks During the Financial Crisis", (With Jeffery Burks, Brad Badertscher), The Accounting Review, 87, 2012
"Discussion of Accounting Data and Value: the Basic Results", Contemporary Accounting Research, 26, 2009
"Earnings Management? Erroneous Inference Based on Earnings Frequency Distributions", (With Cindy Durtschi), Journal of Accounting Research, 47, 2009
"Estimating the Cost of Capital Implied by Market Prices and Accounting Data", Foundations and Trends in Accounting, 2, 2009
"Initial Evidence on the Role of Earnings in the Bond Market", (With Steven Monahan, Florin Vasvari), Journal of Accounting Research, 47, 2009
"Effect of Analysts' Optimism on Estimates of the Expected Rate of Return Implied by Earnings Forecasts", (With Greg Sommers), Journal of Accounting Research, 2007: 983-1016, 2007
"Use of Forecasts of Earnings to Estimate and Compare Cost of Capital Across Regimes", Journal of Business, Finance and Accounting, 33, 2006
"Financial Statement Analysis and Valuation", (With Mary McAnally, Greg Sommers, Xiao-Jun Zhang, ), Cambridge Publishing, 2018
"Financial Accounting for MBAs", (With John Wild, Robert Halsey, Mary McAnally), Cambridge Publishing, 2015
"Financial and Management Accounting for MBAs", (With Robert Halsey, Mary McAnally, Al Hartgraves, Wayne Morse), Cambridge Business Publishers, 2015
"Financial Statement Analysis and Valuation", (With Mary McAnally, Greg Sommers, Xiao-Jun Zhang, ), Cambridge Publishing, 2015
"Financial Accounting for MBAs", (With John Wild, Robert Halsey, Mary McAnally), Cambridge Publishing, 2013
"Financial and Management Accounting for MBAs", (With Robert Halsey, Mary McAnally, Al Hartgraves, Wayne Morse), Cambridge Business Publishers, 2013
"Financial Statement Analysis and Valuation", (With Mary McAnally, Greg Sommers, Xiao-Jun Zhang, ), Cambridge Publishing, 2013
"Financial Accounting for MBAs", (With John Wild, Robert Halsey, Mary McAnally), Cambridge Publishing, 2010
"Financial and Management Accounting for MBAs", (With Robert Halsey, Mary McAnally, Al Hartgraves, Wayne Morse), Cambridge Business Publishers, 2010
"Financial Statement Analysis and Valuation", (With Mary McAnally, Patricia Fairfield, Xiao-Jun Zhang, Robert Halsey), Cambridge Publishing, 2010
"Financial Accounting", (With Thomas Dyckman, Glenn Pfeiffer), Cambridge Business Publishers, 2007
"Don Trow Visiting Fellow Award", Victoria University of Wellington, 2015
"Don Trow Visiting Fellow Award", Victoria University of Wellington, 2014
"AAA Financial Accounting Reporting Section Best Paper", American Accounting Association, 2013
"Honored Research Faculty Award", University of Notre Dame, 2010