Wendy Angst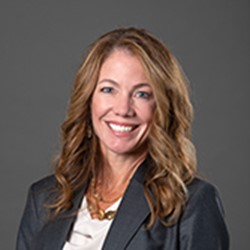 Director of the Undergraduate Studies for the Consulting for Impact Minor, Teaching Professor
Management & Organization
574-631-0221
360A Mendoza College of Business
Biography
Background
Awards
Grants
Wendy Angst is a Teaching Professor and Assistant Department Chair in the Management & Organization Department of the Mendoza College of Business at the University of Notre Dame. She has been teaching at Notre Dame since 2010. She has taught undergraduate, graduate, and executive courses specializing in design thinking, innovation, consulting, strategy, and entrepreneurship. She specializes in experiential learning, and is currently working with a girls school in Uganda where she has facilitated classroom projects to relaunch the school with an Innovation Scholar model with the goal of making the school self-sustaining within 5 years, being ranked as a top vocational school in Uganda, and improving the economic prosperity of the region. Projects have ranged from sustainability to agroforestry and entrepreneurship to energy. Wendy also teaches Innovation & Design Thinking as a Visiting Professor at the University of Cattolica in Milan.
Wendy is a recipient of the Joe & Gina Prochaska Family Teaching Award (2019), voted on by the Mendoza class for outstanding achievement in preparing students to be leaders in the field of business, the Rev. Edmund P. Joyce, C.S.C., Award for Excellence in Undergraduate Teaching (2018), and the James Dincolo Outstanding Undergraduate Professor (2017). Additionally Wendy was named to Poets & Quants' Favorite Professors of Business Majors in 2020 and 2019.
Outside of the classroom Wendy serves as a Faculty Fellow with the Notre Dame Pulte Institute for Global Development (NDIGD), a Kaneb Center Faculty Teaching Fellow, a faculty advisor for the Inspired Leadership Initiative, and serves as the faculty advisory for the Notre Dame chapter of Design for America.
Prior to joining Notre Dame, Wendy was an entrepreneur in the healthcare space, serving for over a decade as one of the earliest champions and architects of the electronic personal health record. She shepherded the company from angel funding to acquisition before leaving industry for academia. She has also spent time consulting with companies both nationally and internationally.
Aside from her work at Notre Dame, Wendy has advised a variety of startup companies and has served on the board of directors of the YWCA of North Central Indiana and Saint Joseph Grade School. She has 3 children and enjoys running, biking and traveling. Her research interests include how design thinking is being adopted, utilized, and applied within organizations, and how to facilitate student learning experiences that have a meaningful impact.
Education
Certificate, Georgetown University
Masters of Health Administration, University of LaVerne
BS, Michigan State University
Areas of Expertise
Design Thinking, Strategy, Consulting, Entrepreneurship
Editorial Boards
Editorial Board Member
YWCA
July, 2012

"Poets & Quants Favorite Business Professor", Poets & Quants, 2020
"Poets & Quants Favorite Business Professor", Poets & Quants, 2019
"Joe and Gina Prochaska Family Teaching Award", University of Notre Dame, Mendoza College of Business, 2019
"James Dincolo Oustanding Undergraduate Professor Award", University of Notre Dame, Mendoza College of Business, 2018
"Rev. Edmund P. Joyce, C.S.C., Award for Excellence in Undergraduate Teaching", University of Notre Dame, 2017
Design Thinking and Social Concerns, Center for Social Concerns, $2,500