William Wilkie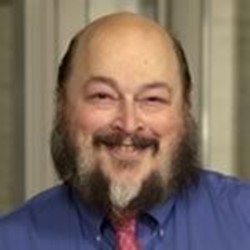 Aloysius and Eleanor Nathe Professor of Marketing Strategy
Marketing
574-631-5770
393A Mendoza College of Business
Biography
Background
Publications
Books
Awards
Professor Wilkie is a Notre Dame Marketing alumnus who undertakes consumer research and studies marketing's impacts on our society, including implications for public policy, consumer protection, and marketing regulation. He has authored over 100 journal articles, book chapters, monographs, and books, including a textbook, Consumer Behavior, which has been used in classrooms throughout the world.
His research has received numerous academic recognitions, including the American Marketing Association's (AMA's) highest honor, the "Distinguished Marketing Educator Award," as well as the AMA's "Lifetime Achievement Award" for research on Marketing's Impacts on Society. More recently he has been awarded the Canadian-based "Pollay Prize for Intellectual Excellence in the Study of Marketing in the Public Interest," and was inducted into the inaugural class as a Fellow of the American Marketing Association.  In 2012 the American Marketing Association Foundation honored his contributions to knowledge by inaugurating the "William L. Wilkie 'Marketing for a Better World' Award" to be presented annually to a leading marketing thinker whose work has advanced this cause (winners to date are Philip Kotler (Northwestern U., 2013), Jagdish Sheth (Emory U., 2014), Alan Andreasen (Georgetown U., 2015), Thomas Kinnear (U. of Michigan, 2016), and George S. Day (Wharton, 2017).
Professor Wilkie has been named in several studies as a "Thought Leader" in academic Marketing, and is author of an article named as a "Citation Classic in the Social Sciences" by the Institute for Scientific Information. He has served in such academic leadership roles as President of the Association for Consumer Research (an international professional group with more than 1,600 members in 30 nations), Academic Advisory Board member for the Marketing Science Institute, Advisory Board member for the Applied Economics Research Bulletin, and as a member of the Editorial Boards of the Journal of Marketing, Journal of Marketing Research, Journal of Consumer Research, International Journal of Research in Marketing, Journal of Public Policy & Marketing, Journal of Macromarketing, Journal of Historical Research in Marketing, and the Academy of Marketing Science Review.
He has twice been selected to serve as a Co-Chair of the AMA/Sheth Doctoral Consortium, the most prestigious academic event in Marketing, bringing several hundred leading scholars and PhD students to the Notre Dame campus, once in 1986, and again in 2016.
Professor Wilkie's undergraduate degree is from the University of Notre Dame, and his MBA and PhD degrees are from Stanford University, where he was also a Fellow in the Stanford-Sloan 'Management of the Total Enterprise' Executive Program. Prior to rejoining Notre Dame, he served as a faculty member at Purdue University, the University of Florida, and the Harvard Business School, as an in-house consultant on behavioral science at the Federal Trade Commission in Washington, D.C., and as research professor at the Marketing Science Institute, Cambridge, MA. Dr. Wilkie has also served as an expert witness in a number of major legal cases involving consumer marketing and advertising issues, and been listed in Who's Who in America. He teaches challenging courses to advanced undergraduates and MBA students. At the University of  Notre Dame he has been voted the BP Outstanding Teacher Award for the Mendoza College of Business by the graduating senior class, and has received the Special President's Award in recognition of long-term contributions to the university's mission.
Education
BBA, University of Notre Dame
MBA, Stanford University
Sloan Executive Program, Stanford University
Ph D, Stanford University
Areas of Expertise
Consumer Behavior
Marketing and Society
Public Policy Issues
Advertising
Editorial Boards
Ad Hoc Reviewer
Various reviews for national conferences and journals
2007 - 2008

Editorial Board Member
Advisory Board, Applied Economics Research Bulletin
2007 - 2008

Editorial Board Member
Board of Directors, The Macromarketing Society
2007 - 2008

Editorial Board Member
Editorial Board - Journal of Public Policy & Marketing
2007 - 2008

Editorial Board Member
Journal of Historical Research in Marketing
2007 - 2008

Editorial Board Member
Journal of Macromarketing
2007 - 2008

Editorial Board Member
Journal of Historical Research in Marketing
January 1, 2006 - December 31, 2007

"William L. Wilkie, My Memorable Experiences as a Marketing Academic at the Federal Trade Commission, Journal of Public Policy & Marketing, 33:2, Fall 2014, 194-201.", 2014
"William L. Wilkie and Patrick E. Murphy, Marketing Academics at the FTC: The Inside Story, Journal of Historical Research in Marketing: Special Issue on Public Policy, 5:1, February 2013, 124-140.", (With Patrick Murphy), 2013
"William L. Wilkie and Elizabeth S. Moore, Expanding Our Understanding of Marketing in Society, Journal of the Academy of Marketing Science, 40th Anniversary Special Issue, 40:1, pp. 53-73. [Note: This article was invited for this journal's special 40th Anniversary Issue. As a measure of the journal's assessment of its contents, it was placed alongside articles written by two giants in the field, Philip Kotler and Oliver Williamson (Nobel Laureate in Economics].", (With Elizabeth Moore), 2012
"William L. Wilkie and Elizabeth S. Moore, Advancing the Study of Marketing's Impacts on Society: JPP&M as a Keystone of the Academic Infrastructure, Journal of Public Policy & Marketing, 30:1", (With Elizabeth Moore), 2011
"William L. Wilkie and Elizabeth S. Moore, Introduction to the History and Evolution of the Journal of Public Policy & Marketing: The Editors Speak… Journal of Public Policy & Marketing, 30:1 Spring 2011, p. 55.", (With Elizabeth Moore), 2011
"Countermarketing and Demarketing Against Product Diversion: Forensic Research in the Firearm Industry", (With Gregory Gundlach, Kevin Bradford), Journal of Public Policy & Marketing, 29, 2010
"Stakeholder Marketing: Why 'Stakeholder' was Removed From the AMA's 2007 Official Definition of Marketing, and Why the Future is Bright for Stakeholder Marketing", (With Gregory Gundlach), Journal of Public Policy & Marketing, 29, 2010
"The American Marketing Association's New Definition of Marketing: Perspective and Commentary on the 2007 Revision", (With Gregory Gundlach), Journal of Public Policy & Marketing, 28, 2009
"Continuing Challenges to Scholarly Research in Marketing", Journal of Public Policy & Marketing, 26, 2007
"What Does the Definition of Marketing Tell Us About Ourselves?", (With Elizabeth Moore), Journal of Public Policy & Marketing, 26:2, 2007
"Macromarketing as a Pillar of Marketing Thought", (With Elizabeth Moore), Journal of Macromarketing, Silver Anniversary Issue, 25, 2006
"Countermarketing in the Courts: The Case of Marketing Channels and Firearms Diversion", (With Kevin Bradford, Gregory Gundlach), Journal of Public Policy & Marketing, Fall, 2005
"Exploring Marketing's Relationship to Society", Journal of Public Policy & Marketing/American Marketing Association, Spring 2005, 2005
"Needed: A Larger View of Marketing and Scholarship", Journal of Marketing, 69, 4 (October 2005), 2005
"Roles for Marketing Academics in the Policy Arena: An Opportunity for Discourse on DTC Advertising", (With Paul Farris), Journal of Public Policy & Marketing/American Marketing Association, Spring 2005, 2005
"Scholarly Research in Marketing: Exploring the 'Four Eras' of Thought Development", (With Elizabeth Moore, ), Journal of Public Policy & Marketing, Fall 22 (2), 2003
"William L. Wilkie (ed.), Legends in Marketing – Morris B. Holbrook: Inspirational Applications (II) – Scholarship and Creativity, Vol. 15 in the Legends in Marketing Series. New Delhi: SAGE Publications, 2013.", 2015
"William L. Wilkie, Introduction: Scholarship and Creativity, in W.L. Wilkie (ed.), Legends in Marketing – Morris B. Holbrook: Inspirational Applications (II) – Scholarship and Creativity, Vol. 15 in the Legends in Marketing Series. New Delhi: SAGE Publications, 2015.", 2015
"William L. Wilkie, My Thoughts on an Affirmative Academic's Quest,", Invited Chapter in David Reibstein (ed.), Legends in Marketing – George S. Day: Marketing in the Firm and Society," New Delhi: SAGE Publications, 2016, 7
"Patrick E. Murphy and William L. Wilkie, Notre Dame and the FTC, in J. Sherry and P. Murphy (eds.), Marketing and the Common Good. London: Routledge, 2013", (With Patrick Murphy), 2013
"William L. Wilkie and Elizabeth S. Moore, A Larger View of Marketing: Marketing's Contributions to Society, in J. Sherry and P. Murphy (eds.), Marketing and the Common Good. London: Routledge, 2013.", (With Elizabeth Moore), 2013
"William L. Wilkie [ed.], Legends in Marketing: Philip Kotler and Broadening the Concept and Applications of Marketing, Vol. 8 in the Legends in Marketing Series. New Delhi: SAGE Publications, 2012, 343 p.", 2012
"William L. Wilkie, Broadening the Concept and Application of Marketing: Background and Overview, in W. L. Wilkie [ed.], Legends in Marketing: Philip Kotler and Broadening the Concept and Applications of Marketing, New Delhi: SAGE Publications, 2012, xxiii-xxxi.", 2012
"Contributions, Controversies, and Continuing Challenges in the Worlds of Consumer Protection and Competition", (With Elizabeth Moore, Janis Pappalardo), Co-Editor, Chicago: American Marketing Association, , 2009
"Macromarketing as a Pillar of Marketing Thought", (With Elizabeth Moore), in S. Shapiro, M. Tadajewski, and C. Schultz (eds.), Macromarketing. Thousand Oaks, CA: SAGE Publishing [article selected for inclusion in this Handbook], 2009
"Marketing's Relationships to Society", (With Elizabeth Moore), Chapter One in B. Weitz and R. Wensley (eds.), The Handbook of Marketing. London: Sage Publishing [new International Edition] , 2009
"Advertising's Performance in a Market System", (With Elizabeth Moore), G.Tellis and T. Ambler (eds.), The SAGE Handbook of Advertising. Thousand Oaks, CA: SAGE Publishing, 2007
"Explorations of Marketing in Society", (With Gregory Gundlach, Lauren Block), (eds.),Thomson/Southwestern , 2007
"Examining Marketing Scholarship and the New Dominant Logic", (With Elizabeth Moore), in R. Lusch and S. Vargo, Toward a Service-Dominant Logic of Marketing: Dialog, Debate, and Direction. Armonk, N.Y.: M. E. Sharpe Inc., 2006
"Marketing's Relationships to Society", (With Elizabeth Moore), Chapter One in B. Weitz and R. Wensley (eds.), The Handbook of Marketing. London: Sage Publishing , 2006
"The World of Marketing Thought: Where Are We Heading?", J. Sheth and R. Sisodia, Does Marketing Need Reform? Armonk, N.Y.: M. E. Sharpe, 2006
"Inaugural "Office of the Dean Mission Award" [for research contributing to the Common Good]", Mendoza College of Business, University of Notre Dame., 2017
"Invested as a Fellow of the American Marketing Association (Inaugural Class)", 2015
"The Pollay Prize for Intellectual Excellence in the Study of Marketing in the Public Interest", Sauder School, UBC, Canada, 2014
"The JMR article, "Issues in Marketing's Use of Multi-Attribute Attitude Models" has been recommended as a "Must-Read Resource on Advertising" by the Oxford University Press (Oxford Bibliographies Online initiative).", Oxford University Press, 2012
""The Lifetime Achievement Award"", American Marketing Association, Marketing and Society Special Interest Group, 2010
""BP Outstanding Teacher Award" for the Mendoza College of Business", 2004
""The Kinnear Outstanding Article Award" of the American Marketing Association", 2004
""The Distinguished Marketing Educator Award"", American Marketing Association , 2001
"'"The Kinnear Outstanding Article Award"", American Marketing Association, 1990
"Author of a "Citation Classic in the Social Sciences"", Institute for Scientific Information, 1980