Bill McDonald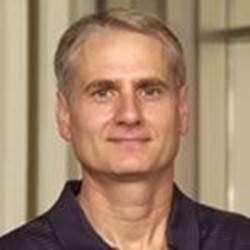 Professor Emeritus
Finance
574-631-5137
335 Mendoza College of Business
Biography
Background
Publications
Bill McDonald joined the Notre Dame faculty after receiving his Ph.D. from Arizona State University in 1979. He worked in a vice president position at the Schwab Center for Investment Research in San Francisco during the Internet boom/bust. At Schwab, he developed online financial planning software, including a patented portfolio optimization package. He has consulted for major investment banks, brokerages, and stock exchanges, and has served as an expert witness.

Professor McDonald's research is predominantly in capital markets and he has more than 50 publications spanning leading journals in finance, accounting, management science, and economics. His research has been cited in The Wall Street Journal, The London Times, The New Yorker, Barron's, Quartz, and other popular press outlets. The textual analysis technology he developed along with Tim Loughran for their 2011 Journal of Finance paper is used by Google, Fidelity, Citadel, Dow Jones, S&P Global, and WRDS.

Teaching in the area of investments, McDonald received a Kaneb Teaching Award in both 1999 and 2003, and the Joyce Award for Excellence in Undergraduate Teaching in 2015. The Applied Investment Management course he taught for over a decade manages more than $25 million of Notre Dame's endowment. More recently he designed and taught a course entitled Python for Finance and a course on Crypto Assets. He retired in 2022 and now lives in Scottsdale, Arizona while continuing to do research and consulting.
Education
Ph D, Arizona State University
MBA, Arizona State University
BS, Central Missouri State University
Areas of Expertise
Textual analysis, Financial econometrics
Capital Markets
"Measuring Firm Complexity", (With Timothy Loughran), Journal of Financial and Quantitative Analysis - Accepted (awaiting publication)
"Management Disclosure of Risk Factors and COVID-19", (With Timothy Loughran), Financial Innovation - Accepted (awaiting publication)
"Assimilation of Oil News into Prices", (With Timothy Loughran, Ioannis Pragidis), International Review of Financial Analysis, 63, 2019
"Using Annual Report Sentiment as a Proxy for Financial Distress in U.S. Banks", (With Priyank Gandhi, Timothy Loughran), Journal of Behavioral Finance, 2019
"Textual Analysis in Accounting and Finance: A Survey", (With Timothy Loughran), Journal of Accounting Research, 54, 2016
"Financial Disclosure and Customer Satisfaction: Do Companies Talking the Talk Actually Walk the Walk?", (With John Gaski, Ron Balvers), Journal of Business Ethics, 138, 2016
"Using 10-K Text to Gauge Financial Constraints", (With Andriy Bodnaruk, Timothy Loughran), Journal of Financial and Quantitative Analysis, 50, 2015
"Trust, but Verify: MD&A Language and the Role of Trust in Corporate Culture", (With Timothy Loughran, Robert Audi), Journal of Business Ethics