Carl Ackermann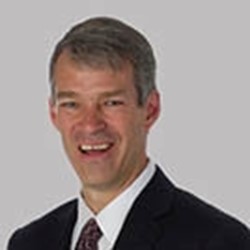 Nolan Professorship for Excellence in Undergraduate Instruction, Teaching Professor
Finance
574-631-8407
329 Mendoza College of Business
Carl Ackermann teaches financial management and personal finance to University of Notre Dame undergraduates. He crusades against excessive fees in the investment industry, redirecting them to fight poverty and despair.

Ackermann has received over a dozen major awards for his teaching and service. Nationwide, he is a favorite professor according to Bloomberg Businessweek and Poets & Quants. Despite teaching a sophomore class, he is a multiple-time recipient of the Senior Class Fellow Award, for the member of the Notre Dame community who has made the most positive and lasting impression on the senior class. He has also received the University's Grenville Clark Award, for the faculty member or administrator whose voluntary activities have advanced the causes of peace and human rights.

Ackermann is active in several University service projects and mentoring programs, and participates in athletic recruiting. He holds an A.B. from Amherst College, and a Ph.D. from the University of North Carolina at Chapel Hill.
Education
Ph D, University of North Carolina at Chapel Hill
BA, Amherst College
Areas of Expertise
Mutual Funds
Hedge Funds
Personal Finance