Douglass Hemphill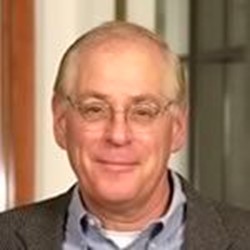 Assistant Teaching Professor Emeritus
Management & Organization
574-631-6183
Doug Hemphill holds a Bachelor's degree in English from Bucknell University and a Master's in International Relations from Notre Dame. A graduate of the Defense Language Institute in German, he has considerable experience in bilateral negotiations concerning burden-sharing and operations. His intercultural experience includes Germany, Greece, Korea and Vietnam. He has held faculty and/or staff positions at the University of Notre Dame since 1986. Until his retirement from the Army in 1991, he taught and counseled students as Chair of the Notre Dame Army ROTC department. As a Human Resources manager for the next seven years, he was responsible for staff hiring, employment and affirmative action processes throughout the University.
He joined the Mendoza College of Business in July 1999 as an Academic Advisor. In addition to his advising responsibilities, for several years he taught sophomore level "Principles of Management" and "Business Ethics" courses, as well as "Introduction to Business" for first year students. He was recognized by Notre Dame Student Government in 2011 with the Frank O'Malley Undergraduate Teaching Award, and by the local community as a "Michiana 55 Plus Volunteer". He retired from the University of Notre Dame in 2016 and moved to Emeritus status.
His community service includes support of two local churches as a Sunday School teacher and Elder responsible for Christian Education, Personnel, and Development for 25 years. He was a founding member and past president of the Rockne Kiwanis Club of Granger, a co-founder and board member of HeartReach Michiana, a board member with the American Heart Association, and a volunteer with Reins of Life and United Way. He has performed with the South Bend Civic Theater and sung with a German men's glee club, local church choirs, a barbershop quartet and several 50's/60's combos and has written lyrics for three Army unit marches. His military service was recognized by award of the Legion of Merit and citation as a distinguished member of the 44th Artillery Regiment. In retirement he has been active in a national Vietnam Veterans group. He and his wife enjoy international and domestic travel, reuniting with former students, golf and reading. He joined the Roman Catholic faith in 2016 and when in town serves the Basilica of Notre Dame community as a lector and extraordinary minister of holy communion.