Edward Hums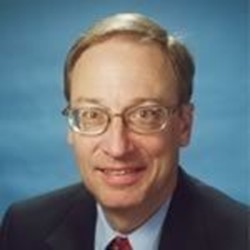 Teaching Professor
Accountancy
574-631-4644
313 Mendoza College of Business
Biography
Background
Presentations
Awards
Media
Ed Hums is in his twenty-second year as a full-time faculty member of the Mendoza College of Business and currently teaches financial and managerial accounting to undergraduates and team teaches a course in the Masters in Non-Profit Administration program. He also lectures in the Executive Education program at the University and at various corporate locations. For several years Ed played a major role in the Notre Dame – St. Mary's Tax Assistance Program. Ed formerly served as the faculty adviser for the Notre Dame Accounting Association. In addition to his teaching and lecturing, Ed monitors the rail industry.

Ed received the Frank O'Malley Teaching Award for Excellence in Undergraduate Education, the highest individual teaching award at the University, in 2004 and the Paul Fenlon Undergraduate Teaching Award in 2005. In 2006 when the on-line version of Business Week initially profiled America's favorite business professors, Ed was the first faculty member listed. In 2008 and 2017 Ed received Edmund P. Joyce C.S.C. Awards for Excellence in Undergraduate Teaching. In 2010 Ed delivered a Last Lecture series presentation in Washington Hall. Ed and his wife, Shirley, serve as Notre Dame's first faculty-in-residence residing in Lyons Hall since 2013.

Ed has an undergraduate degree in accountancy from Notre Dame and master degrees from Indiana University (South Bend). As a student at Notre Dame he was a lead student trainer on the 1973 national champion football team. For twenty five years Ed was the player-coach on the Notre Dame Faculty hockey team. He has held an active Indiana license as a CPA since 1983.
Education
BBA, University of Notre Dame
MSBA, Indiana University
C.P.A., State of Indiana
MBA, Indiana University
Areas of Expertise
Financial Accounting
Managerial Accounting
Not-for-Profit Financial Management
North American Railways
"", "Ask an Expert" WNIT-TV, 2013
"Forty Year Member - Indiana CPA Society", Indiana CPA Society, 2022
"Edmund P. Joyce, C.S.C. Undergraduate Teaching Award", 2017
"Father Ted Talk", Student Affairs & Campus Ministry, 2015
"Faculty-in-Residence", University of Notre Dame, 2013
"Finalist - Senior Class Fellow", Notre Dame Student Government, 2012
"Last Lecture", Notre Dame Student Government, 2010
"Honorary Membership - Beta Alpha Psi", Notre Dame Chapter of Beta Alpha Psi, 2010
"Finanlist - Indiana Outstanding Accounting Educator", Indiana CPA Society, 2009
"Edmund P. Joyce, C.S.C. Undergraduate Teaching Award", 2008
"Finaist, BP Outstanding Undergraduate Teacher", 2008
"Finanlist - Indiana Outstanding Accounting Educator", Indiana CPA Society, 2008
"Finalist, Indiana Outstanding Accounting Educator", Indiana CPA Society, 2007
"Honorary Coach", Men's Varsity Soccer, 2007
"Faculty Advisor of the Year, Social Service Clubs", 2006
"One of America's Favorite Business Professors", On-line Version of Business Week, 2006
"Faculty Advisor of the Year, Social Service Clubs", 2005
"Paul Fenlon Undergraduate Teaching Award", 2005
"Frank O'Malley Award for Excellence in Undergradute Teaching", 2004
"Frank O'Malley Teaching Award for Excellence in Undergraduate Education", 2004
"Finalist, Indiana CPA Society, Indiana Outstanding Accounting Educator", 2002
Echoes: The old ND&W, Comments on Notre Dame and Western Railroad, July, 2017