Gianna Bern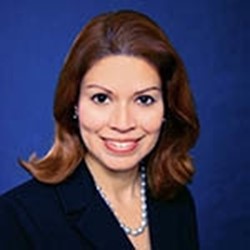 Teaching Professor of Finance and Academic Director, EMBA Program
Finance
574-631-0434
227 Stayer Center for Executive Education
Biography
Background
Books
Presentations
Awards
After a 25-year career in corporate finance and capital markets, Gianna Bern joined the Mendoza College of Business faculty at the University of Notre Dame. Gianna is a Teaching Professor in the Department of Finance. She was in her third term as the Academic Director, Master of Science in Finance program (MSF) when appointed the Academic Director, EMBA program in 2022. Previously, Gianna was the inaugural Academic Director of the MSF Chicago program, a position she held for seven years. She has taught in the MSF program, the undergraduate finance program, the MBA program, and the EMBA program.

Gianna Bern is a founding principal of the former Brookshire Advisory and Research, Inc. a Chicago-based research and consulting firm focused on the energy sector. Brookshire was a consultant to global corporate clients and investors. Gianna Bern is a former Senior Director, Fitch Ratings' Corporate Finance Latin America group focused on Oil, Gas, and Utilities. Prior to that, she managed a $2.1 billion commercial lease portfolio for a large commercial lessor. She has held managerial positions at BP Plc and Amoco Oil in energy economics, market analytics, and risk management. She began her career at Continental Bank (now part of Bank of America).

In 2011, Gianna Bern authored the business textbook, Investing in Energy: A Primer on the Economics of the Energy Industry (Wiley/ Bloomberg Financial Series). Gianna Bern is an occasional commentator on global energy markets on Bloomberg Television, BBC Radio, PBS, and quoted in the Wall Street Journal.

Gianna is passionate about helping underserved youth and serves on the Board of Directors of the George M. Pullman Educational Foundation in Chicago. She is the recipient of the 2018 and 2020 Outstanding MSF Professor of the Year award. In 2020, Gianna was named by Poets & Quants as a Favorite Executive MBA Business Professor.
Education
EDD, University of Illinois Urbana Champaign (Candidate)
MBA, University of Chicago Booth School of Business
BBA, Illinois Institute of Technology
Areas of Expertise
Global Finance - Capital Markets
Financial Statement Analysis
Risk Management
Bond Issuance
"Investing in Energy: A Primer on the Economics of the Energy Industry", Wiley & Sons (Bloomberg Financial Series), 2011
"Have Recent Increases in Crude Oil prices Resulted in Increased Investment in the Energy Sector?", Universidad de Los Andes, International Conference on Financial Markets, 2018
"Favorite Executive MBA Business Professor, 2020", Poets & Quants, 2020
"Notre Dame Outstanding Professor Award", Master of Science in Finance Program, 2020
"Notre Dame Outstanding Professor Award", Master of Science in Finance Program, 2018