Howard Lanser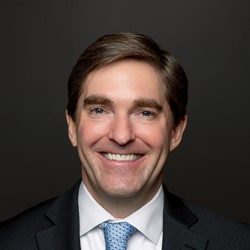 Adjunct Associate Teaching Professor
Finance
574-631-6370
318 Mendoza College of Business
Howard Lanser is an Adjunct Associate Teaching Professor in the Department of Finance. Howard teaches courses focused on valuation and process execution, including Equity Valuation, Bond Issue Process, and M&A Practicum. Howard was awarded the 2018 MBA Outstanding Professor Award.
Howard is also Managing Director and Head of Capital Markets at G2 Capital Advisors overseeing the firm's extensive capital markets platform. Howard brings over 20 years of experience raising capital for financial sponsors, public companies, and private family / founder-owned businesses across numerous industries. Leveraging his extensive knowledge of capital markets and his deep relationships with lenders and investors, Howard has assisted clients with complex transactions across the financing spectrum including sell side and buy side M&A transactions, dividend recapitalizations, refinancings, and special situations. Howard also serves as a senior M&A execution specialist in specific client enagmentments.
Prior to joining G2 Capital Advisors, Howard served as Managing Director, Co-Head of Debt Advisory for Robert W. Baird & Co. Howard was also an Associate in the investment banking departments of Credit Suisse First Boston and Merrill Lynch. He started his career at Morgan Stanley where he was a Financial Analyst.
Howard earned his MBA degree with honors from The University of Chicago Booth School of Business and also graduated Phi Beta Kappa and Summa Cum Laude from the University of Notre Dame where he earned a BA degree in History and German.