Rob Kelly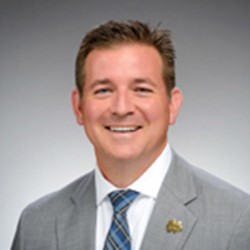 Senior Director of Operations
Office of the Dean
574-631-0979
204F Mendoza College of Business
Rob leads and coordinates the operational functions of the College in order to provide greater strategic attention, improved communication and goal alignment in support of Mendoza's academic programs.
Rob, reporting directly to the dean, supervises the directors of Student Services, Operations, Career Development, and Experiential Learning and Leadership Development, as well as the directors of Alumni Programs and Information Technology. He works closely with the Marketing and Graduate Enrollment Officer, Director of Administration and Director of Finance and Facilities.
Rob has been with the University since 2006 and with the athletics department since 2013. Most recently, he assumed leadership in 2017 of Fighting Irish Media (FIM), the athletics communications and media production group charged with educating, elevating and empowering student-athletes while inspiring fans and future generations to engage in the Notre Dame experience.
Prior to his position with FIM, he served as the Associate Athletics Director for Ticketing, Premium and Technology. He also participated in the University's leadership rotation program and served in the Controller's Office as the Director of Procurement Services. Before joining Notre Dame, he worked for three years at Honeywell in various supply chain, operations and planning roles within the Consumer Products Group division.
Rob earned both a Bachelor of Science in Aerospace Engineering and an MBA from Mendoza in 2003 through a five-year joint engineering/MBA program. He and his wife, Starr, reside in Mishawaka, Indiana with their five children, Aidan (16), Keelin (14), Brynn (11), Colman (9) and Madigan (7).