Scott Griffith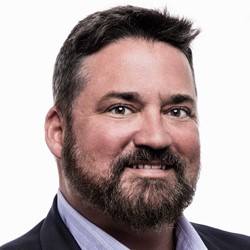 Adjunct Assistant Teaching Professor
Marketing
574-631-6419
318 Mendoza College of Business
Scott Griffith returns to the classroom after a 26-year career in the advertising business. Most recently VP Strategy Director at Chicago-based Energy BBDO, Scott has helped develop communications for clients in virtually every economic sector over the course of his career for a diverse array of clients including: MolsonCoors, SC Johnson, Nestle, Mercedes-Benz, Mars, FedEx, Guinness, The Royal Bank of Canada and most recently Bayer's Claritin and Alka-Seltzer brands. His strengths include simplifying complex marketing problems, writing inspiring creative briefings, and crafting actionable and powerful brand positions that propel brands forward. He's a big advocate of archetype branding, and has helped his clients win awards for advertising effectiveness and creative excellence.
Scott is a graduate of one of Canada's leading business schools, Western University's Ivey School of Business. He has previously taught at the university level, and has delivered guest lectures at top schools in Canada and the U.S.
As an avid sports fan, he has attended a game in the home venue of each of the 30 Major League Baseball teams, 31 NFL teams and 31 NHL clubs, something he's documented in his website stadiumdude.com.