Shijie Lu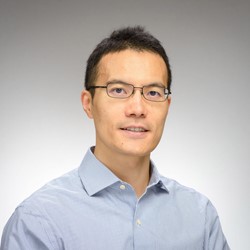 Howard J. and Geraldine F. Korth Associate Professor of Marketing
Marketing
393 Mendoza College of Business
Biography
Background
Publications
Awards
Shijie Lu is the Howard J. and Geraldine F. Korth Associate Professor of Marketing at the Mendoza College of Business, University of Notre Dame. He is an empirical modeler. His research focuses on the interaction between firms and consumers on digital media, including topics related to online advertising, user-generated content, competitive strategy, and digital piracy.

His research has appeared in leading business journals, including Marketing Science, Management Science, Journal of Marketing Research, Journal of Marketing, Journal of Consumer Research, and International Journal of Research in Marketing. He currently serves on the editorial review board of Marketing Science, Journal of Marketing Research, and Journal of Marketing.

His past recognition includes a finalist for the Don Lehmann Award for the best dissertation-based paper published in Journal of Marketing or Journal of Marketing Research, the INFORMS Society for Marketing Science dissertation proposal award, and an honorable mention in the Marketing Science Institute's Clayton dissertation proposal competition. He was also awarded the best reviewer award by Marketing Science and Journal of Marketing.

Dr. Lu received his Ph.D. in business administration (marketing) from the University of Southern California, where he also earned a master's degree in economics. He earned his B.S. in mathematics and B.A. in economics from the Peking University. Prior to joining Mendoza, he served on the faculty at UNC Chapel Hill and the University of Houston.
Education
Ph D, University of Southern California
MA, University of Southern California
BA, Peking University
BS, Peking University
Areas of Expertise
Online advertising
User-generated content
Business analytics
Editorial Boards
Developmental Editor
Journal of Marketing
October 5, 2023

Editorial Board Member
Marketing Science
January 1, 2022

Editorial Board Member
Journal of Marketing
December 23, 2021

Editorial Board Member
Journal of Marketing Research
January 1, 2019

"Crowding-Out in Content Monetization under Pay What You Want: Evidence from Live Streaming", (With Dai Yao, Xingyu Chen), Production and Operations Management - Accepted (awaiting publication)
"Finalist, Donald R. Lehmann Award", AMA Marketing Research SIG , 2023
"James Dincolo Outstanding Research Award", Mendoza College of Business, 2023
"Journal of Marketing Outstanding Reviewer Award", American Marketing Association, 2023
"Marketing Science Service Award", Marketing Science, 2023
"Melcher Excellence in Research Award", Bauer College of Business, 2021
"Junior Faculty Development Award", University of North Carolina, 2015
"Greif Entrepreneurship Research Award", University of Southern California, 2014
"Honorable Mention, MSI Clayton Dissertation Proposal Award", Marketing Science Institute (MSI), 2014
"ISMS Dissertation Proposal Award", The INFORMS Society for Marketing Science (ISMS), 2014