Sophie Shive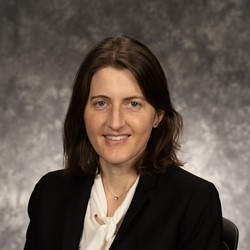 Viola D. Hank Associate Professor of Finance
Finance
574-631-1477
237 Mendoza College of Business
Biography
Background
Publications
Sophie Shive is an Associate Professor of Finance at Notre Dame. She graduated from Cornell University with Bachelor's and Master's degrees in Hotel Administration-Finance and from the University of Michigan with a Ph.D. in Finance. She has taught courses in Introductory Finance, Investment Theory and Private Equity at Notre Dame, as well as Capital Markets and Portfolio Management at the University of Michigan.
Education
Ph D, University of Michigan
MS, Cornell University
BS, Cornell University
Areas of Expertise
Private equity, mutual funds, market efficiency.
"Corporate governance and the pollution externalities of public and private firms", (With Margaret Forster), Review of Financial Studies, 2020
"Are mutual funds sitting ducks?", (With Hayong Yun), Journal of Financial Economics, 107, 2013
"Local Investors, Price Discovery and Market Efficiency", Journal of Financial Economics, 104, 2012
"Mispricing of dual-class shares: Profit opportunities, arbitrage and trading", (With Paul Schultz), Journal of Financial Economics, 98, 2010
"An Epidemic Model of Investor Behavior", Journal of Financial and Quantitative Analysis, 45, 2010
"Patriotism In Your Portfolio", (With Adair Morse), Journal of Financial Markets, 14, 2010